I didn't forget the Linky today!
My Computer has been acting up lately, may have to take it in to see what the problem is. So if I'm gone all of a sudden for a while - you know what happened :)
1)

Last weekend we had a blizzard. It started Sunday Night & ended Monday Night. On days that school is canceled I get a call around 6:30 am from the boss letting me know I don't have to drive the school bus. I was quite happy to get the call Monday morning & a surprise to get another on Monday night to say there was no school Tuesday either. Apparently the snow plows weren't going out until Tuesday morning and too many roads were blocked. Here are a few pictures taken from the house on Monday at noon. I was standing outside, but not for long :)
2)

I made this recipe for "Fun Taco Cups". Found the recipe on
Sweet Harvey
. Changed it a bit, made my own biscuit dough, and did them in Jumbo muffin tins. This is definitely a "keeper" recipe!


3)

One month until the Spring Craft Show!! People are still signing up! Even if you are not part of the show - if you feel so inclined, please grab the button and help advertise :)
4)

Blog of the Week!! LOVE this blog!! I think this is the only blog where the family is excited about snow :) Look down the blog a bit and see what Jane does with buttons! Amazing!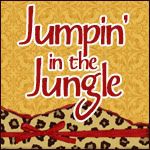 5)

This weeks MMM will get a bit long - I apologize now :) Please check out the Etsy mini's on the left sidebar. They were changed yesterday - all are new shops and need some lovin'!
6)

My blog received this wonderful award from
Mystic Wynd
- a really lovely blog! And isn't
the award beautiful! One of my favorite
flowers in one of my favorite colors. We could all use a little sunshine - couldn't we :)
The rules for accepting these award:
Put the logo on your blog or within your post.
Pass the award onto 12 bloggers.
Link the nominees within your post.
Let the nominees know they have received this award by commenting on their blog.
Share the love and link to the person from whom you received this award.
Ok - here goes, 12 amazing blogs:
Garden Vibe
Adore by Nat
Megity's Handmade
Made Just 4 You
Light Keeping
The Beaded Pillow
Life, Love, Yarn
The Musings of the Momma
I'd Rather be Changing Diapers
Shelley's Swag
Becca's Back Yard
Twenty to Life
Ok - I am now officially Award Free! Don't get me wrong - I love that people like my blog and enjoy coming to visit. But it is getting difficult to pick new blogs to give awards too when they come all in one bunch. Plus - I love all the blogs I visit and have such a hard time deciding which ones to give awards too. So from now on - I will not accept any more awards. I hope everyone understands :)
I hope everyone has an awesome week!!